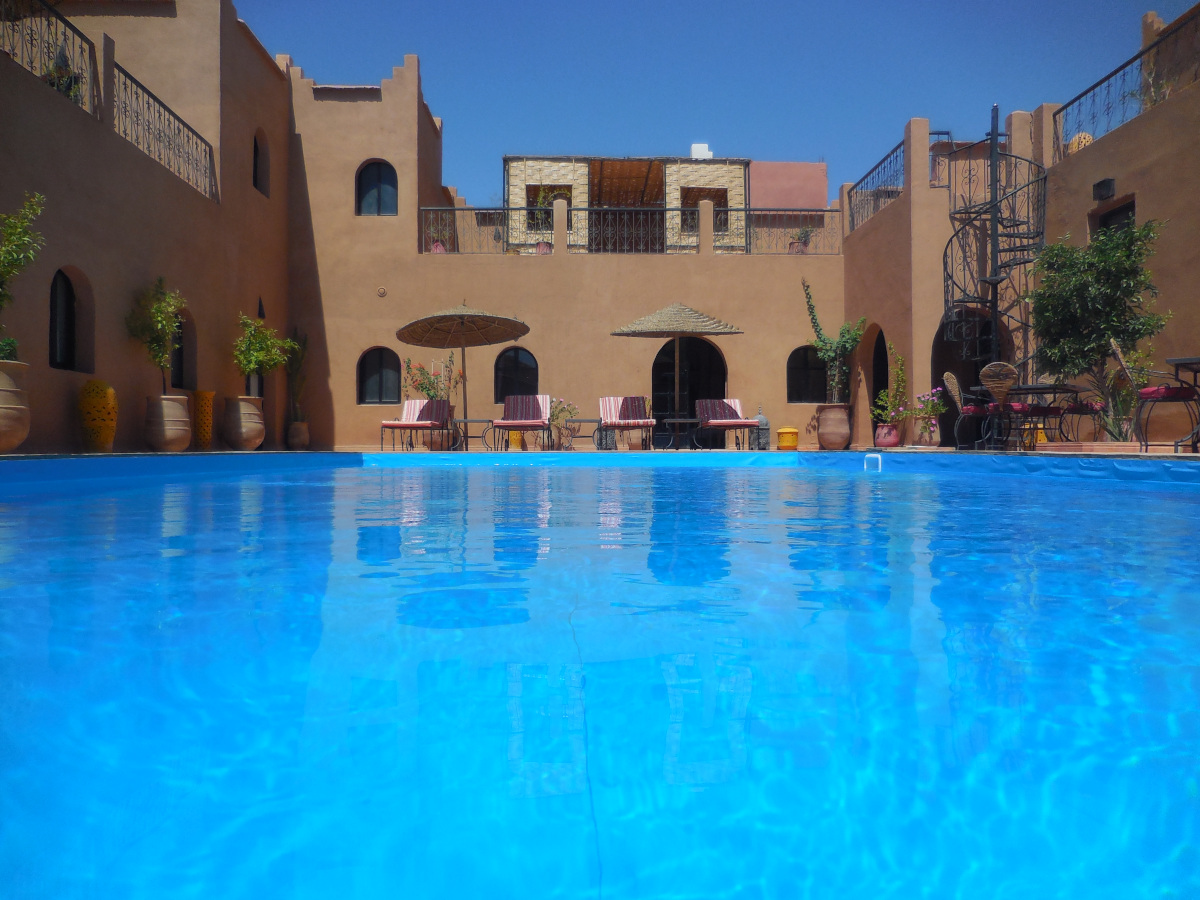 DAR BERGUI
A charming guest house
Hotel and restaurant
DAR BERGUI
A charming guest house
Hotel and restaurant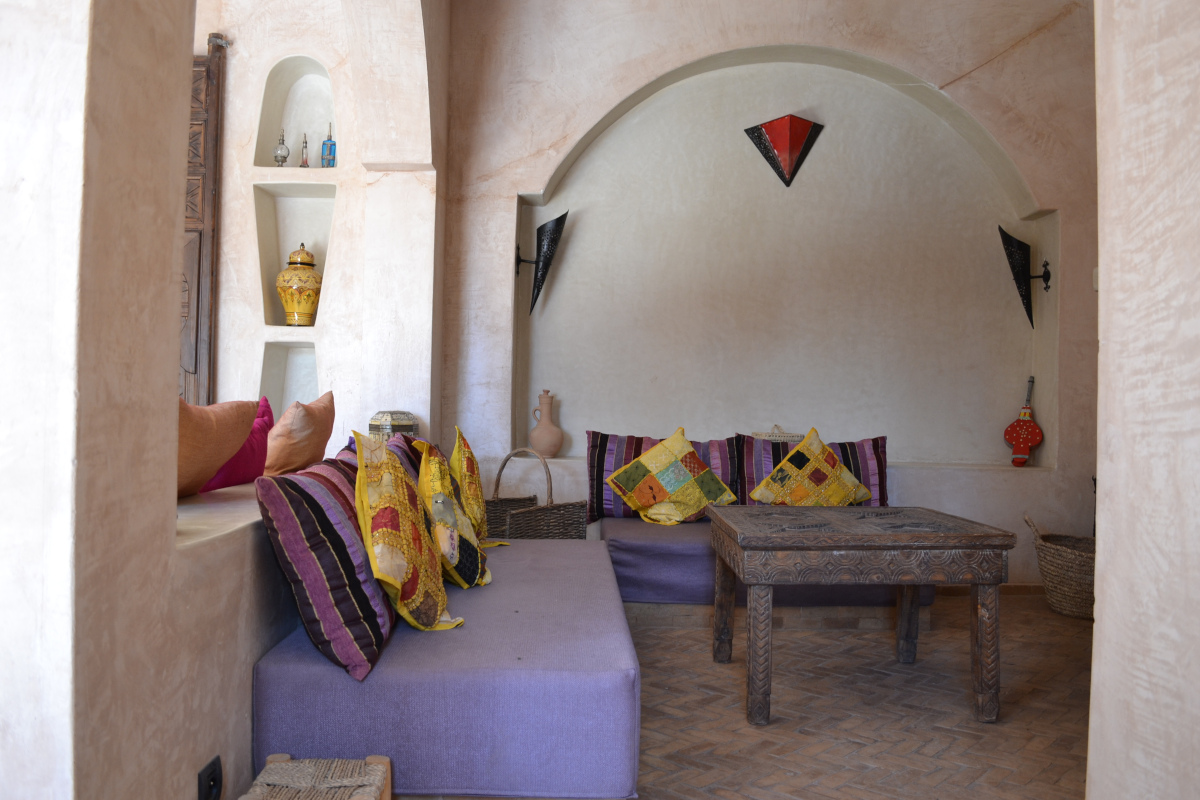 DAR BERGUI
A charming guest house
Hotel and restaurant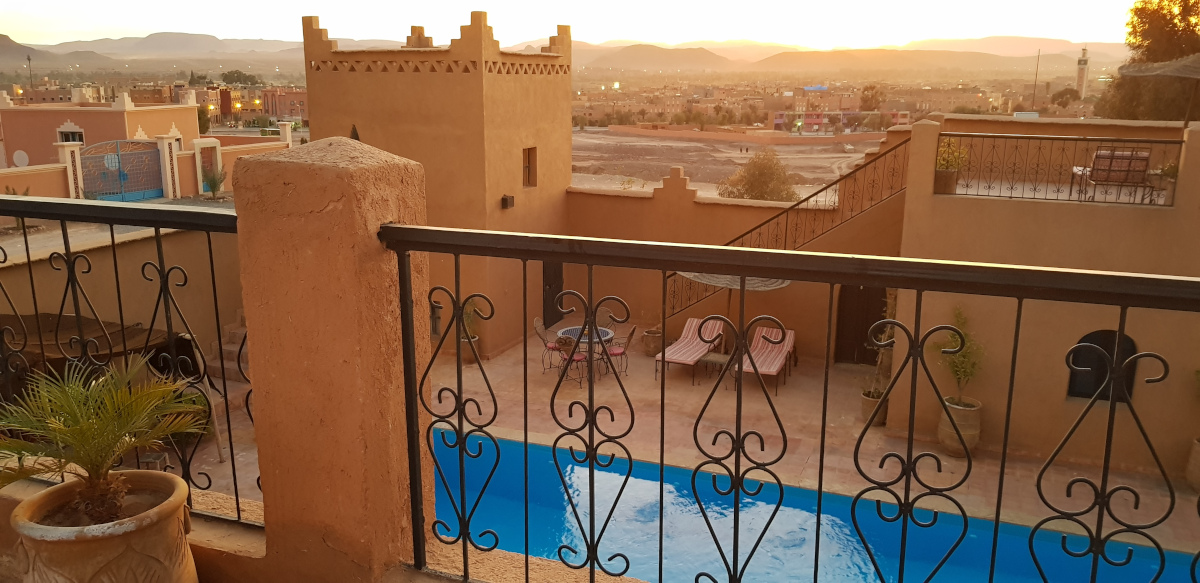 DAR BERGUI
A charming guest house
Hotel and restaurant
DAR BERGUI
A charming guest house in the heart of Ouarzazate.
800 meters from the city center and with an exceptional view of the Atlas Mountains, Julie and Ali welcome you to Dar Bergui.
The house combines all the details of traditional Moroccan decoration with six comfortable bedrooms. With a view of the Atlas Mountains or the swimming pool, the air-conditioned rooms all have a private entrance.
The house also has parking spaces.
Every morning, you can enjoy a Berber breakfast in the lounge or on the terrace by the swimming pool. You will also have the opportunity to taste a wide variety of Moroccan specialties offered by the Dar Bergui restaurant. In the evening, you can enjoy a fireplace in the living room.
Dar Bergui is the ideal place to offer you an unforgettable stay. You will enjoy the serenity of the place, you will stay there for a contemplative moment, to discover the city of Ouarzazate and open the doors of southern Morocco! We will be keen to help you discover and share our knowledge of Moroccan civilization and culture.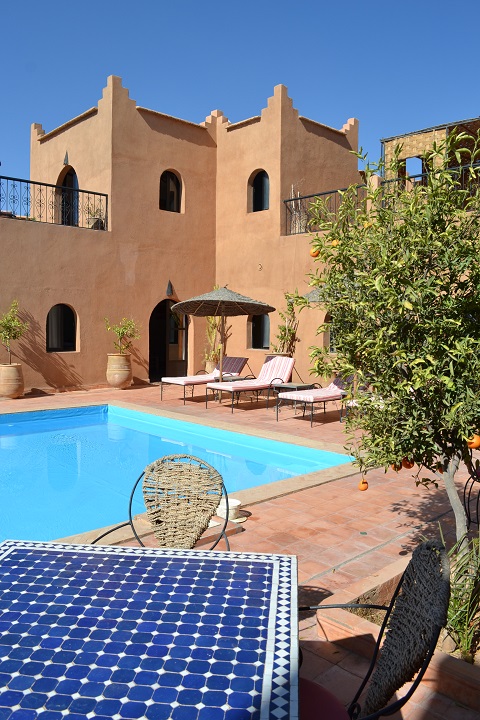 A guest house of charm in Ouarzazate
A very beautiful place, quiet, both for families and couples. Pretty, spacious rooms, decorated with care and typical. Friendly space around the swimming pool, in the dining room which leads to sharing with the other occupants. A great team very available. Succulent breakfasts and dinners, Varied because we spent several evenings there.
ANNE-SOPHIE Robert
Very good stay, very pleasant room as well as the swimming pool. the owner very friendly. excellent dinner and breakfast. I recommend this place.
Eric Duchaud
Beautiful guest house on the heights of Ouarzazate. The rooms are very well decorated with taste. The welcome of the owners at the top, you feel "like at home". Beautiful swimming pool and a nomadic tent to quench your thirst. Nice address.
Thierry BALESTRA